Best Resources for RevOps
The constantly rising customer acquisition costs and reducing lead conversion rates have made revenue the center of business conversion. Savvy organizations, particularly B2B companies, now leverage custom Revops models to foster business growth, and you can also attain the same growth levels. Interested in diving in deeper? Check out our ultimate guide to RevOps here, or read on!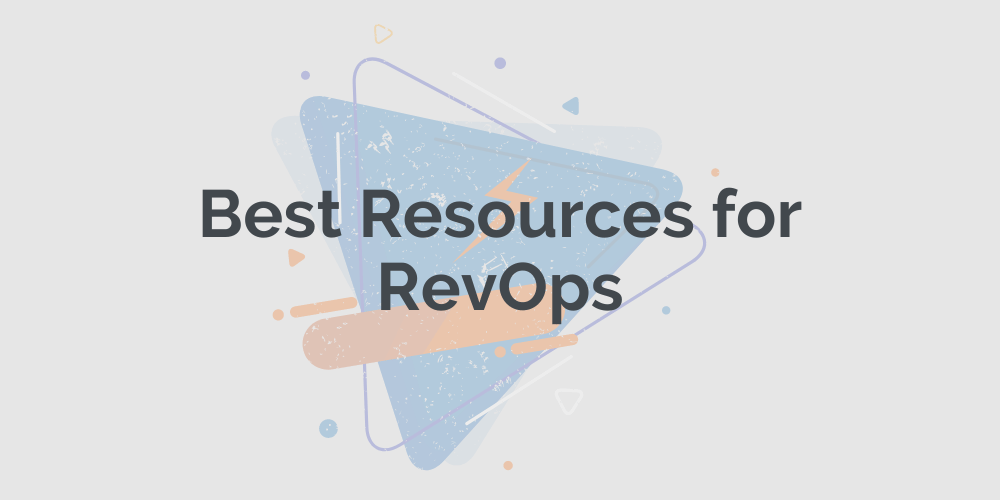 RevOps, or Revenue Operations, unifies your marketing, sales, and customer service departments. Adopting the model can boost your team's productivity and grow your returns on investment. But for the best results, you must familiarize yourself with the best RevOps resources for effective sales and marketing alignment.


What is RevOps?
Businesses define RevOps differently. But at its core, Revenue Operations' primary objective is to provide go-to-market teams with the necessary strategies and insights to aid business growth. It combines marketing, sales, and customer success teams to gain revenue intelligence and achieve a unified revenue process throughout your company's sales pipeline.
Think of a Revenue Operations team leader as your company's business intelligence champion uniting your business operations teams. They tactically establish a single source of truth and insights for revenue prediction.
The Importance of Sales and Marketing Alignment
Most company processes are often scattered, but Revenue Operations unite separate functions. Besides eliminating silos, sales and marketing alignment through RevOps lets you:
Sync your sales department with comprehensive marketing alignment

Cut customer acquisition costs

Use key metrics to create customer success operations

Address revenue pipeline leaks

Cut on churn and optimize your customer service functions

Determine the most effective approaches to customer engagement
All these prioritize business growth efficiency by providing visibility of your marketing team and tools and nurturing every revenue growth opportunity. But while integrating your sales, marketing, and customer success is excellent, RevOps professionals can only perform their role with the correct data. That's why you need appropriate resources for the job.
Why Should You Should Seek Resources to Help with RevOps?
Marketing is constantly evolving thanks to new tech and strategies, so staying on toes is crucial. You must also ensure you get information, data, and inspiration from suitable sources.
Because, as many RevOps professionals have learned the hard way, the web is filled with an enormous amount of "marketing information," and you should avoid consuming a solid chunk of it at all costs.
Seeking resources specifically targeting RevOps can help you beat the information overload. Whatever skills you need to optimize Revenue Operations and boost your marketing ROI, there's at least a resource to equip you with the proper knowledge.
What Are the Best Resources To Help Your Company With RevOps?
Like most business functions, understanding Revenue Operations is just the first step. Activating and operationalizing it can have numerous hurdles if you don't have the right plan or the crucial knowledge.
But you can easily overcome the challenges by leveraging some of the best RevOps resources, which include:
Online Courses
Blogs
Books
Podcasts
Software
We'll explore each of these resources in detail in the next section.
List of The Best RevOps Resources to Look Into
So, which are the best resources that every RevOps professional should look into? Let's explore:
Online Courses
The first section will cover the best RevOps online courses to help professionals improve their game. Let's explore!
Revenue Operations Certification (HubSpot) – Interested in learning how to scale your company using RevOps? Industry experts designed this free certification. It delivers real examples and case studies. You'll learn a lot about creating and managing processes, systems, and teams to generate revenue.
Revenue Growth Architecture Course (Pavillion) – Consider this a virtual opportunity to learn how to manage your revenue for sustainable growth. The course offers proven scientific models to guide you on driving revenues, including recurring revenue principles and operating models to model scaling.
Unleashing ROI (RevOps Co-op) – This goal-driven course can help you enhance your RevOps architecture and optimize its impact. You'll learn the concept's impact, setting goals, lifecycle designs, compensation plans, and developing personal value maps and ICP.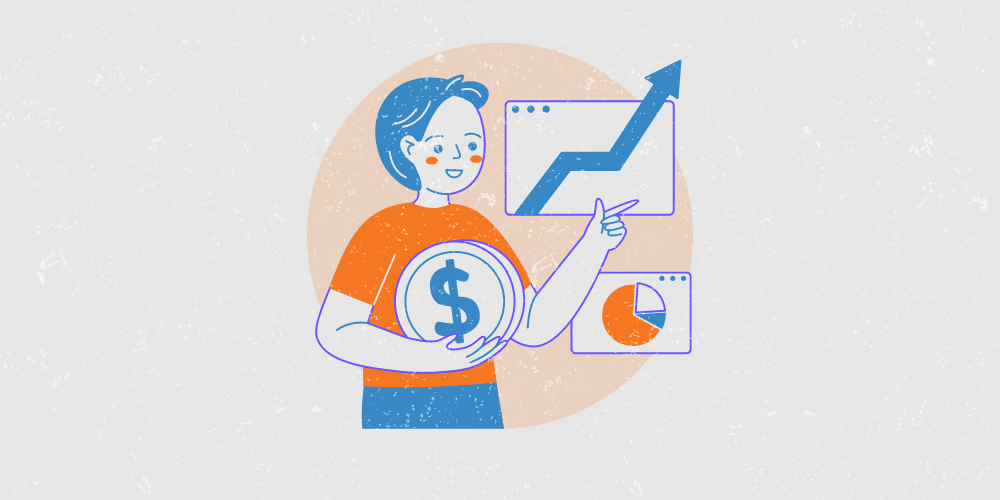 Blogs
High-quality blogs are among the leading RevOps resources because they constantly share the latest, most relevant tips. Apart from our blog, you can also get valuable insights from the following:
Books
We all love a great book, and RevOps professionals can find immense value in numerous specialized books. Here are the must-read publications for learning about Revenue Operations:
"Leaders Eat Last - Why Some Teams Pull Together, and Others Don't"
RevOps leaders face difficult hurdles linking previously siloed functions and achieving optimal revenue results. But this book by Simon Sinek is brimming with remarkable examples and practical behavioral suggestions to help you get the most from your teams.
"Triangle Selling: Sales Fundamentals to Fuel Growth"
Regardless of your company size, market conditions, or business structure, this book by Cory Bray and Hilmon Sorey will empower you to adapt to key strategies swiftly. You'll learn to evolve within your workplace, boost hiring efficiency, and stay nimble in the dynamic field.
"From Impossible to Inevitable - How SaaS and Other Hyper-Growth Companies Create Predictable Revenue"
This RevOps classic by Aaron Ross and Jason Lemkin is becoming a dog-eared necessity on any business leader's bookshelf. It breaks down real-life, successful growth strategies and is packed with actionable guidance to attain consistent growth.
Podcasts
Finally, we have our podcasts. Straight into it, let's 3expore some of the best Revenue Operations podcasts you can't afford to miss:
OpsStars Podcast – This podcast hosts authentic conversations with RevOps leaders who are doing the most in the industry. It'll empower you to nurture an excellent buyer experience, drive organizational growth, and triumph in your career. You can listen on bCast, Apple Podcasts, Spotify, and Google Podcasts.

The Revenue Podcast (RevGenius) – RevGenius is worth checking out if you're in the RevOps space. Jared and the rest of his team have built a real RevOps community of professionals willing to guide each other. As insightful and diverse as an entire community, every revenue operations professional should listen to the insights.

Sales Ops Demystified (Tom Hunt) – The sole objective of this podcast is to make you a sales ops master. It hosts the most successful Sales Operations specialists who share their success secrets based on the eight key questions. You can listen to it via bCast, Apple Podcasts, Spotify, and Google Podcasts.
Why Should You Outsource Help with RevOps?
Besides just exploring the top RevOps resources, it's also vital to outsource RevOps assistance. This isn't just another burden on your budget but a plan to help you achieve your goals more effectively while optimizing your company.
RevOps professionals can provide immense specialized knowledge to help your business scale. They'll also reduce the cost of hiring an in-house specialist, which significantly cuts labor costs. Lastly, they'll relieve you from most Revenue operations functions, and you can dedicate more time to optimizing core business operations.
The Insight Studio Can Help You with RevOps
While the above RevOps resources can aid your goals, partnering with industry experts can reduce the hurdles and simplify your work. Fortunately, you don't have to continue searching.
The Insight Studio can reap the greatest ROI from your marketing functions. Our knowledgeable experts will take you through the steps of aligning your sales, marketing, and customer service teams to boost your overall productivity and returns on investment.
Get started now or call us via 1-888-719-4373 to discuss your business growth.