4 Steps to Create Your Account-Based Marketing Strategy
If inbound marketing is fishing with a net and sorting through your haul to find the fish you intended to catch, then account-based marketing is standing above the water with a spear, directly targeting your prize catch.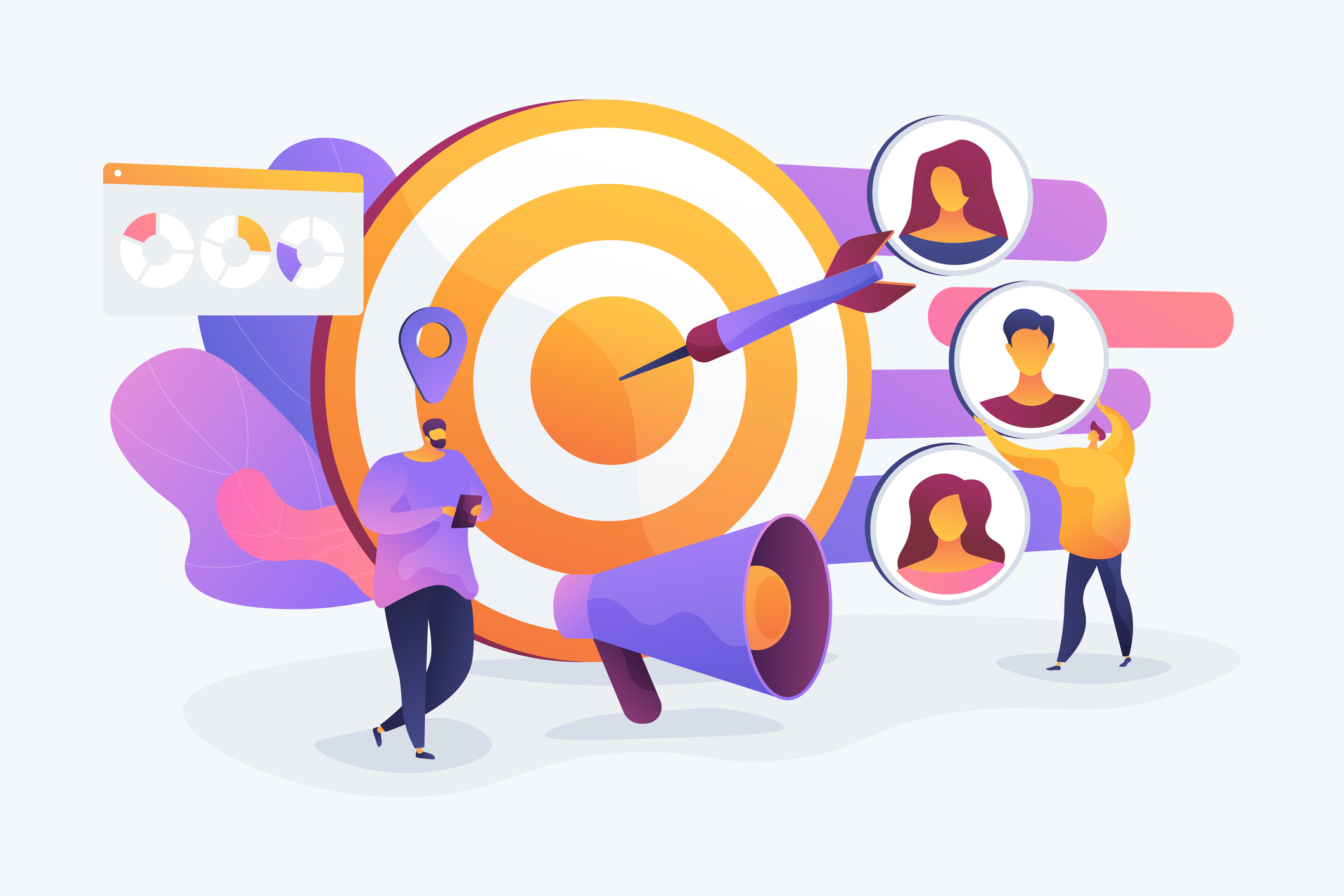 In account-based marketing (ABM) you first identify your potential customer, and then create personalized, consistent messaging through multiple contacts to convert them to a client. Ready to kickoff your ABM strategy now? Get started by reviewing our Ultimate Guide to ReVOPS (sales & marketing alignment) here.
The key to account-based marketing is to make it personal. The audience for your material should be narrow so that content can be tailored specifically to their interests, needs and buying habits. The audience could be a group of people with similar interests or experience, or it could be an individual. In either case, the goal is to make your audience feel that you are talking specifically to them.
Here are 4 steps to making your account based marketing strategy a success:
Generate your ABM list of accounts
There are companies that can sell you a list of potential customers. These are only as good as the data they collect and your ability to identify the characteristics of your ideal customer. Be sure to do your homework before buying a list.
Another choice is to use your HubSpot account to collect qualified leads. Your site can be set up to gather information on users, including the site they connected from, the content they reacted to, and the keywords they used to find you--all of which provide good information for followup. IF they interacted with your site to provide you with information, that is.
A better option than waiting for them to interact with you is to engage with them while they are on your page. HubSpot Conversations includes free tools including live chat and chatbots that can help collect information and qualify leads in a way that is more engaging than a static form. Chatbots can be used to answer FAQs, or to promote events, products and content. Chatbots also use this interaction to collect information about your contact.
However you gather your target list or person, be sure the group is small and similar enough to create custom content. The power of ABM lies in combining inbound and outbound marketing. You cast a net with great content that brings traffic to your site, and then tag and target the best of your haul to convert them to clients.
Create Your ABM campaign
Your marketing campaign should plan to reach out to your target multiple times, using multiple channels. These might include email, voicemail, direct mail or messenger apps. Research shows that it takes an average of 8 contacts to convert a customer. But this will vary, and you should collect your own research for your business using your CRM, and tailor this number to your own history of conversions.
Be sure each contact relates to the others. For example, if your first contact is an email, your follow-up phone call would mention the email. Ideally, each contact should be a logical progression. Your first contact is a light introduction to your product, your second relays your understanding of your customer by talking about their pain points that your product can solve, the third addresses a typical objection and responds to it, etc.
With each contact, you build to a more urgent call to action with clear conversion points. You can accent this urgency by timing contacts closer together as your campaign progresses.
Remember that to effectively assess your marketing strategy, it's important to follow through with all planned contacts for all customers--don't give up on any that seem less promising. Your marketing strategy should define specifically how many contacts will be made, what content will be provided via what channel, and the timing of each contact.
Aligning your sales and marketing teams from first contact to close is critical so that messages are timely and consistent.
Set up remarketing
Remarketing is your method to keep your brand fresh in the mind of your target customer. You can continue contact after your initial marketing campaign through paid ads that follow them around the web, ongoing newsletters or email.
Launch your campaign and track the conversation flow
When you have your ABM strategy outlined and all the content prepared, it's go time. Be ready to monitor contacts and engagements, and to take action on results.
These days customers expect quick responses to inquiries and contacts, so be ready to deliver with seamless conversations across multiple platforms. HubSpot Conversations offers free tools that integrate live chat, Facebook Messenger, chatbots and team email into one universal inbox.
This allows marketing, sales and customer service to view, manage and respond to customers from one place, no matter what channel the customer came from. And every contact is recorded on the customer's timeline, creating a digital memory that allows everyone down the line to respond to the customer with the history of someone who knows them.
It's having this full picture of your customer that creates the kind of personalized contact that converts customers and creates lasting brand loyalty.
There are many ways to leverage your HubSpot account to align your sales and marketing efforts and drive customer conversions. A great way to learn more about its potential and how to apply it in your business is check out our Ultimate Guide to RevOPS (sales & marketing alignment) to accelerate business growth. Here you can connect with others who use HubSpot and learn together how to make the most of your account.
Insight Studio helps businesses make the most of their HubSpot accounts with in-depth knowledge of how the software works. We want to share what we know to make you a HubSpot pro. Get started now, we are looking forward to chatting with you!