Unlock Growth With Sales and Marketing Alignment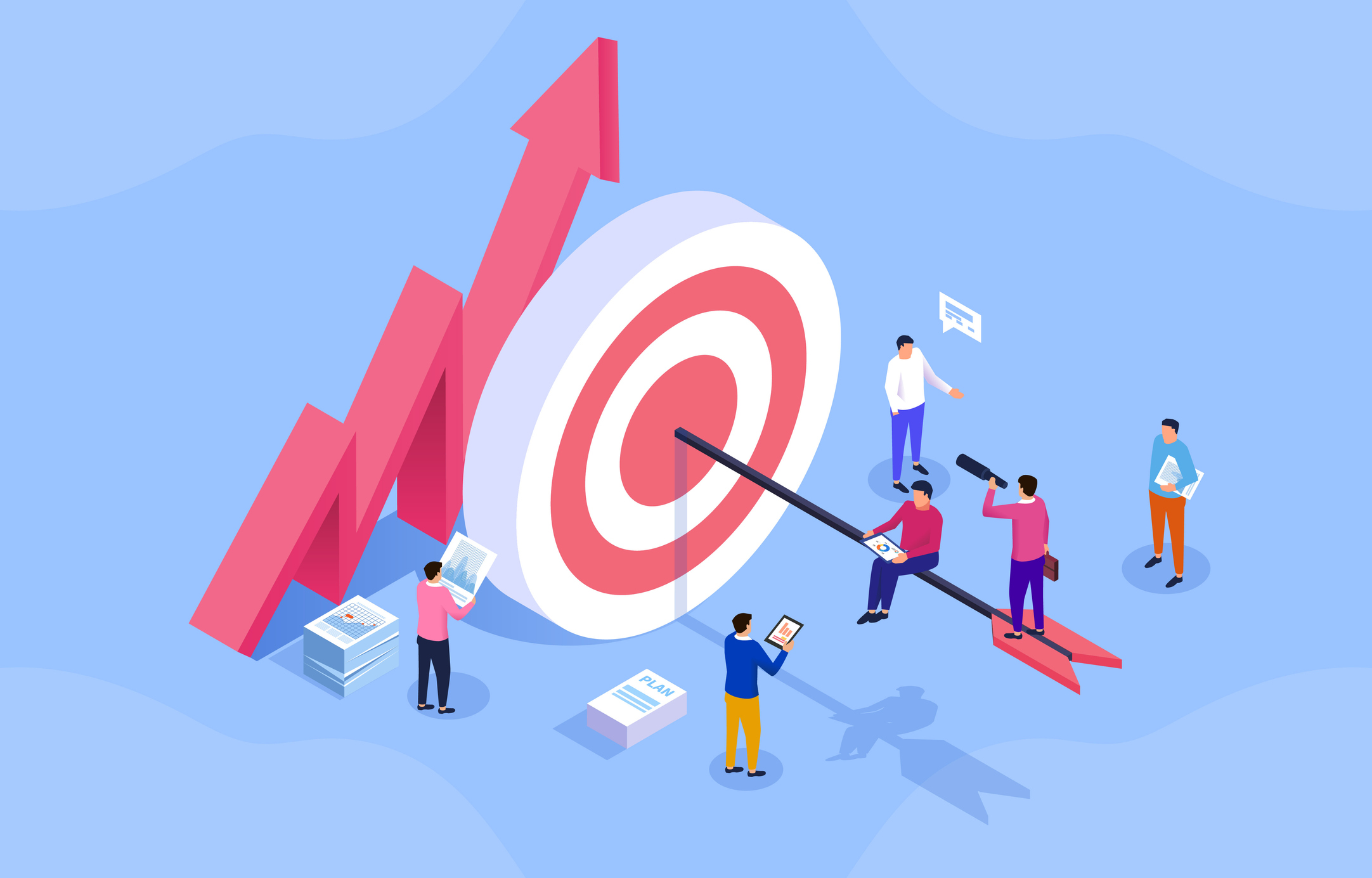 Keeping your sales and marketing teams aligned and moving in the same direction is like getting the wheels aligned on your car. With all forces combining their power to propel you in the same direction, you can get farther, faster and with less friction. Ready to kickoff your alignment strategy now? Get started by reviewing our Ultimate Guide to ReVOPS (sales & marketing alignment) here.
In business, aligning your sales and marketing departments drives revenue. And it will give you an edge on the competition. Statistics compiled by ZoomInfo show that only 8 percent of companies have strong alignment between their sales and marketing departments, even though sales and marketing alignment can help your company become 67 percent better at closing deals.
It's easy to spin your wheels and get nowhere if your teams aren't communicating effectively. For example, say your marketing content sparks the interest of a potential customer and produces a lead, but the sales contact doesn't properly follow up on the interest that created that spark, and instead goes off in another direction. You may lose both that connection and the customer. Aligning your sales and marketing teams means that everyone uses consistent customer-driven messages to create quality content, advertising and customer contacts.
The goal of inbound marketing is for your customers to drive your marketing, sales and service by drawing them in through quality content. But to be successful, everyone has to have the same vision of that ideal customer and how to convert their interests, values and needs into sales for your company. HubSpot has great tools to help you do it.
Host an ideal buyer persona session
Focusing sales and marketing on a certain group of customers and their identifying characteristics will maximize your team's efforts to attract quality leads and convert them to sales. Bring both groups together to develop an ideal buyer persona.
If you have an established customer base already, you can do this by creating a profile of your most profitable contacts. Create insight into this group's interests, concerns, and motivations. Then you can form consistent and targeted messages in your marketing campaigns and your sales contacts that focus on these customer characteristics.
This may take a bit of time and research, such as customer interviews or surveys, but it's worth the effort to know your ideal customers and how to streamline your content to reach them. HubSpot offers a free template to create a detailed buyer persona. You can also check out this comprehensive, in-depth guide to creating a buyer persona here from our friends at Threecolts.
Develop a service level agreement
You might be more familiar with Service Level Agreements (SLAs) as a contract between customers and service companies, but this is an effective method to set and measure goals between your sales and marketing teams. A sales and marketing SLA defines the specific responsibilities and expectations for each group to achieve their productivity goals. It sets key performance indicators (KPI) to measure success. Anyone in business or sales knows that a goal is only a dream unless you specify the steps that you will take to achieve it.
To start, you need to do the math. First, identify your monthly revenue goal. Then analyze your historical data to figure how many leads are needed to convert the amount of sales required to meet that goal. Your SLA would state that the marketing team agrees to deliver that number of leads to the sales team every month. In turn, the sales team agrees to make contact on every lead within a specific time frame, such as 24 or 48 hours.
Of course all leads are not equally likely to convert to sales. You may need to analyze your data in more detail to assign more or less weight to different types of leads rather than using straight number tallies. There may be different components of your SLA based on your business. But the key is to help each department see their role in helping the other department succeed, to measure productivity through specific actions such as leads generated and customers contacted, and to get everyone working together to drive revenue.
And of course, you need to review your data monthly or quarterly to assess whether you met the productivity and revenue goals. If not, you can meet as a team to analyze why and how to adjust. And if you are, you can set higher goals for the future.
Check out this HubSpot link to start your sales and marketing SLA.
Collaborate with sales and marketing to find content gaps
Bring your sales and marketing teams together to share their customer experiences and identify content gaps. Everyone who talks with customers should be documenting questions, complaints, most valuable features, etc., and sharing them with the group.
Putting customers at the center of your inbound marketing flywheel means figuring out what makes them tick and providing the content they want. Compile everything from both teams, including email streams, white papers and info graphics. Everyone's resources and experiences can contribute to create content that will engage your customers.
Manage customer relationships
HubSpot offers excellent customer relationship management (CRM) software, but it's only as good as it's managed. You need to define how your team will handle leads from the first discovery, to converting them to a customer, to engaging them as an ongoing client. Your CRM helps to define workflow if everyone understands the protocol on how and when to contact leads, when marketing sends the lead to the sales team, and what the sales team is expected to do to convert that lead into a sale. Your CRM should tie marketing, sales and customer service together to create the most effective customer contacts and create a seamless customer journey.
Keeping your CRM clean and efficient does require ongoing maintenance of the system. For example, cleaning up your contacts regularly to avoid duplicates saves money, and it avoids possibly irritating a customer with multiple emails or contacts.
Effectively maintaining your CRM also requires ongoing communication and training. You want to make sure that everyone documents in the same format and includes all the information that each team needs to successfully handle customers.
Keep customer at the center
Aligning your sales and marketing departments is not easy, but the critical part is keeping customers at the center. If you can attract your ideal customers with great content targeted to their needs and values, engage them with relevant information and services, and provide them with a superior experience, then your customers will become ambassadors for your brand. And bring more customers to you.
In over your head?
If you're finding it hard to find the time and resources to leverage all the features that HubSpot has to offer, consider hiring a HubSpot Administrator to help you manage it and learn the process along the way.
Aligning your sales and marketing teams takes time, but it's worth the effort. Because data shows that aligning these teams can create 209 percent more revenue for your company. Effectively using your HubSpot account will help you get there.
The Insight Studio helps companies make the most of their HubSpot accounts with expert knowledge on how the software works. Please feel free to contact us for more information.
Originally published JUL 28, 2020, updated DEC 22, 2022.