The Rise Of Hubspot Admins
The HubSpot software is a powerful platform that you can use to revolutionize your marketing, sales, and business services. A HubSpot Administrator (HubSpot Admin) helps you unlock the power of HubSpot to grow your business.
Here's what you need to know about a HubSpot Admin, their responsibilities, and what to look for when you want a qualified HubSpot admin for your company.
Interested in getting started now? Check out our Ultimate Guide to HubSpot Admins here!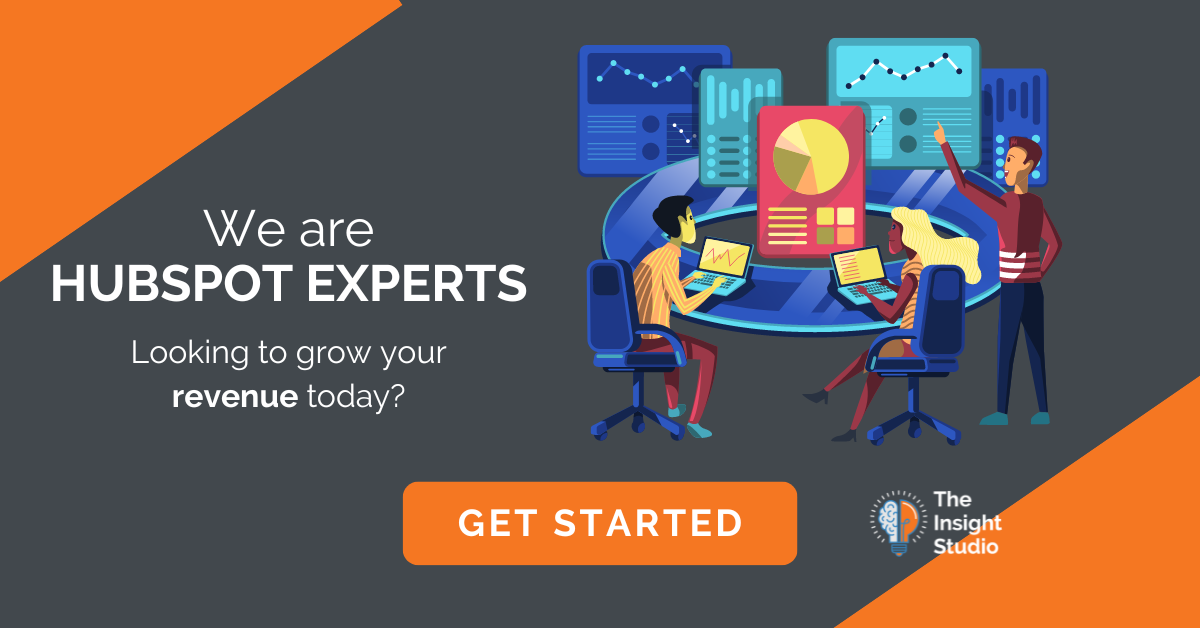 What is a HubSpot Admin?
A HubSpot admin manages your HubSpot account. HubSpot admins have a deep understanding of HubSpot's features and functionalities and help you set up your account to fully maximize the use of HubSpot. An admin helps you use HubSpot in a way that aligns with your company to provide better sales, marketing, and customer service for business growth.
A HubSpot admin can increase the effectiveness of your marketing team. With the expertise of a HubSpot admin, marketers can use the HubSpot platform to its fullest potential to develop, implement, and execute winning marketing plans.
What Has Led To The Rise Of HubSpot Admins?
HubSpot is expanding and becoming a must-have tool for growth-focused companies. As the HubSpot ecosystem evolves, new tools and functions are added to streamline the inbound marketing process. HubSpot now has five hub products (HubSpot Marketing Hub, the Sales Hub, the Service Hub, the Ops Hub, and the CMS Hub) and thousands of integrations.
Over time, HubSpot will likely become even more complex. Having a one-size-fits-all inbound marketing specialist to support a HubSpot instance no longer cuts it, which has led to the rise of HubSpot admins. Over the last few years, businesses have been moving from having a bunch of team members with knowledge of certain areas of the HubSpot hub to one cross-functional position of a HubSpot Admin.
HubSpot admin staff acts like your private HubSpot support person. They have expert HubSpot knowledge to help you use your HubSpot tools according to best practices.
What Should You Look For In A Skilled HubSpot Admin?
A great HubSpot Admin for your company should have the technical skills, soft skills, and personality required to do their job.
Technical skills to look out for are:
Years of experience with HubSpot administration or development such as HubSpot configuration, technical capabilities, and managing dashboards

HubSpot certification in sales, marketing, service, and more

Experience with HubSpot data and maintenance

Search Engine Optimization skills

An understanding of revenue operations, which involves how to streamline your sales and marketing to achieve business growth

Strong data collection, analysis, reporting skills, and organization skills and experience with HubSpot analysis and reporting systems
Some of the soft skills and personality traits to look out for are:
Nerdiness

: A person that's eager to dive into new data sets and technologies

Great communication skills

: A HubSpot admin will be offering HubSpot training and tech support and training to the rest of your team, so it helps to hire a likable, approachable person who can communicate new concepts effectively

Problem-solving skills

: New platforms equal new challenges, and you need someone who's willing and able to solve them for you

Share your company's values

: The best HubSpot admin should fit in well with the rest of your team to work seamlessly towards the same goal
What Can You Expect From Working With A HubSpot Admin?
HubSpot admins understand how to integrate HubSpot capabilities into your marketing and business goals. Here's what to expect when you're working with a HubSpot Admin:
HubSpot implementation

:

If you are new to HubSpot, a HubSpot admin can help you set up your account with a customized onboarding plan that matches your company goal and tech stack.

A thorough

audit of your HubSpot setup

.

An audit involves a good understanding of how you are using your HubSpot stack. An admin will check:
Your settings configuration

The health of your Customer Relationship Management (CRM) database

Your sales pipeline set up

How you manage and organize your files including things like file naming practices

Your blogs, pages, and landing page traffic and source of the traffic

The performance of your current campaigns and your
After an audit, a HubSpot admin then provides recommendations for using the HubSpot technology to help you bridge any gaps.
Designing & customizing views, properties, and workflows in HubSpot dashboards so your sales and marketing teams can track and analyze their efforts

Set up asset partitioning and set up permissions and user roles in your HubSpot account to allow access by only the right teams and users

Set up app integrations with your HubSpot account to help your sales and marketing teams perform their job more efficiently

Create HubSpot reports to measure sales, marketing, and customer service

De-duplication of data such as contacts and company records

Automate the workflows and sequences for your sales, marketing, and service processes

Manage migrations and onboarding of your website, content, contacts, deals, and other digital assets from platforms like SharpSpring and SalesForce into HubSpot

Create and manage training guides and

train new employees

to reach HubSpot proficiency

Advise you on HubSpot best practices, tricks, and updates

Assist HubSpot users with technical issues
HubSpot Just Rolled Out The HubSpot Admin Bootcamp
The six-week HubSpot Admin Bootcamp is almost here, beginning March 21, 2023. The Bootcamp training will fill you in on skills such as HubSpot setup, management, record customization, workflow automation, and effective HubSpot deployment strategies to become an effective HubSpot admin. The Bootcamp is a good fit for you if you are a Solution Partner or HubSpot user with two or more HubSpot hubs (marketing, CMS, sales, service, or operations).
Our experts at The Insights Studio have been HubSpot Admins for years. We know HubSpot. We know what you need to do to become a skilled HubSpot admin for your company and we can educate you on how to get more out of your HubSpot account or learn more about HubSpot and have the best experience. If you're looking to learn more about being a HubSpot administrator, check out our ultimate guide to HubSpot Administrators.
Learn more about our HubSpot sales and marketing consulting services today and take full advantage of your HubSpot account to drive business growth.