Why a HubSpot Administrator Matters to You and How to Get One
Every business leader seeks affordable yet effective ways to streamline their business processes.
Enter HubSpot.
With over 167,000 clients in over 120 countries, this incredibly powerful platform can help you automate your marketing and sales processes and unleash growth.
You need a reliable and knowledgeable HubSpot administrator to harness and leverage such power. An admin who's mastered the platform to ensures that it's running at peak performance and that you are getting the most out of it.
So, why and how do you get the right HubSpot admin for your organization?
Interested in getting started now? Check out our Ultimate Guide to HubSpot Admins here!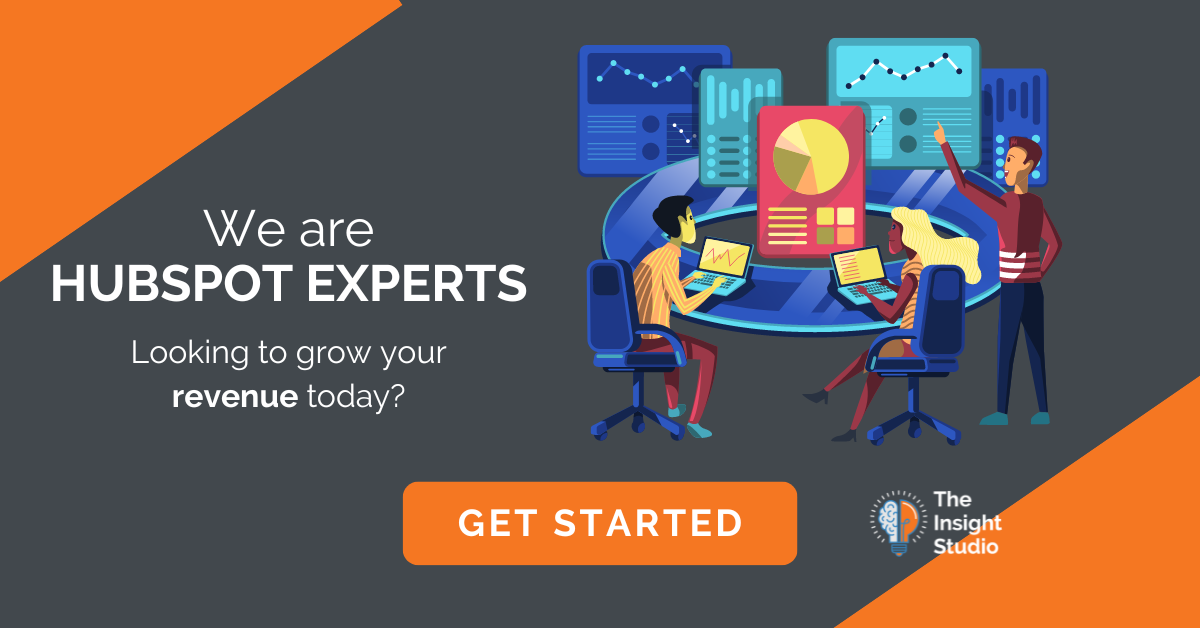 Typical HubSpot Administration Tasks
A HubSpot administrator is a skilled professional who manages and maintains your organization's HubSpot account.
They breathe life into your business's marketing, sales, and service strategies on the HubSpot platform.
Their duties typically include:
Set up HubSpot and workflows to automate repetitive tasks and optimize your business processes.

Manage user access and permissions.

Ensure accurate and up-to-date data.

Manage targeted marketing campaigns.

Integrating HubSpot with other tools in the company's tech stack.

Managing the CRM system.

Promote and train your teams on Hubspot usage.

Leverage HubSpot's best practices to execute and iterate its programs to deliver results.

Link the HubSpot platform with other departments.

Advanced reports and dashboard views.

Monitor and report on key metrics, such as website traffic, leads generated, and email open rates.
Why Should You Use HubSpot Administrator to Clean Your CRM?
The benefits of having a reliable and knowledgeable HubSpot administrator extend way beyond their tasks.
What should you expect when working with a reliable HubSpot Admin to clean up your CRM and other tasks?
Effective Data Management
Gartner points out that 60-85% of organizations fail to implement data frameworks due to substandard data. Such data risks inaccurate reporting, missed opportunities, inefficiencies, and expensive mistakes.
Your HubSpot administrators will ensure your data is clean, accurate, up-to-date, high-quality, and properly organized.
They implement data cleansing processes, create data entry rules, and ensure proper data segmentation to facilitate targeted marketing and sales efforts.
Data Segmentation
You know that over 70% of your customers expect personalized interactions with your brand. Data segmentation is the only way to achieve high levels and effective personalization to help you target your marketing and sales efforts.
A clean CRM allows for more effective segmentation.
A HubSpot administrator cleans your CRM and facilitates proper data segmentation based on key criteria such as demographics, behavior, and engagement.
Expertise
Handling and managing vast sales and marketing data requires unique and cutting-edge data management and organization skills.
A HubSpot administrator has data management expertise, and they properly organize and maintain your CRM. They can identify and correct data inconsistencies, set up processes to ensure data quality, and guide data management best practices.
Customization
Every organization has unique needs and preferences; customizing HubSpot is the best way to serve them.
A HubSpot administrator can help customize the platform to fit your organization's needs and preferences. This may include creating custom dashboards, reports, and other tools to help you track performance and achieve your goals.
Integration
The beauty of HubSpot is how it integrates with other tools in your tech stack, such as interactive content, collaboration, lead generation, and office automation platforms.
A HubSpot administrator can help integrate HubSpot with other tools to help you streamline processes and eliminate data silos. These integrations allow a more comprehensive view of your operations.
Efficiency and Consistency
A dedicated HubSpot administrator ensures that someone is always available to manage the system and consistency across the organization regarding data management, workflows, and other key elements.
They are always there to support, troubleshoot issues, and keep everything running smoothly, allowing your team to focus on their core responsibilities. This also eliminates the need for non-experts to spend time on technical tasks.
Website Conversion Analysis
To make sense of and leverage the vast data HubSpot provides, you need an experienced HubSpot administrator. They translate how well your website converts visitors into leads, customers, or other desired outcomes.
They achieve website conversion analysis by setting up tracking, data analysis, and testing and optimization.
Effective Campaign Management
Modern sales and marketing campaigns can be complicated, especially due to the numerous moving parts.
Having a reliable individual to help you is such a relief.
They can help with:
Strategy and planning

Campaign and workflow setup and execution

Performance tracking and reporting

Optimization and testing
How to Land the Right HubSpot Administrator
While a HubSpot admin is crucial, finding the right one remains a leading challenge.
Here's what to look for to ensure you don't miss out on your next HubSpot administrator opportunity.
Current Experience with HubSpot and Other CRMs
While past HubSpot experience matters, current experience is a gold mine. HubSpot has evolved – still is – and knowing the current platform improvements is a valuable trait.
Additionally, other CRMs overlap with HubSpot, and having experience working with them is an added advantage. At the core, ensure the HubSpot administrator has relevant experience working with organizations similar to yours.
They should be experienced in managing CRM data, integrating HubSpot with other tools, and optimizing websites for conversions.
Technical Expertise
HubSpot is software. Like all software, there's a risk of technical challenges.
Your preferred HubSpot administrator should have strong technical skills and be able to troubleshoot technical issues should any arise.
They should understand HubSpot's tools and features, configuration, and technical capabilities, website development, analytics, and integration.
Attention to Detail
Due to the vast data amounts in HubSpot, your preferred HubSpot administrator should be detail-oriented.
They should be able to maintain clean and accurate data and understand the value of data quality with data management best practices.
Communication Skills
Communication is vital in any organization, especially where data sharing is vital across multiple departments.
Your HubSpot administrator should have strong communication skills and collaborate effectively with other team members. They should clearly explain technical concepts to the team to achieve shared goals.
Strategic Thinking
HubSpot is versatile.
Your preferred HubSpot administrator should strategically leverage the platform to achieve your business objectives.
Look for someone who can provide insights on website optimization for conversions, boost your lead generation efforts, and make data-driven decisions.
Your Expert HubSpot Admin
A great HubSpot administrator in your team is invaluable, indispensable even. They are essential in HubSpot optimization to achieve your business goals. That's why you must choose the right candidate for the role.
If you're looking for a reliable and experienced HubSpot administrator for your organization, consider The Insight Studio. We are experienced in cleaning data, better insights, and more effective marketing and sales efforts. Check out our HubSpot admin ultimate guide to learn more and connect with us today.