Understanding Linkedin Ads: How to Craft your Expert Strategy
LinkedIn is a great way to reach professionals who may be interested in your product or service. But how does LinkedIn advertising strategy differ from other social media? Our team sat down with renowned expert AJ Wilcox to gain key insights.
Ready to kickoff your LinkedIn ad strategy now? Get started by reviewing our
Ultimate Guide to ReVOPS (sales & marketing alignment) here.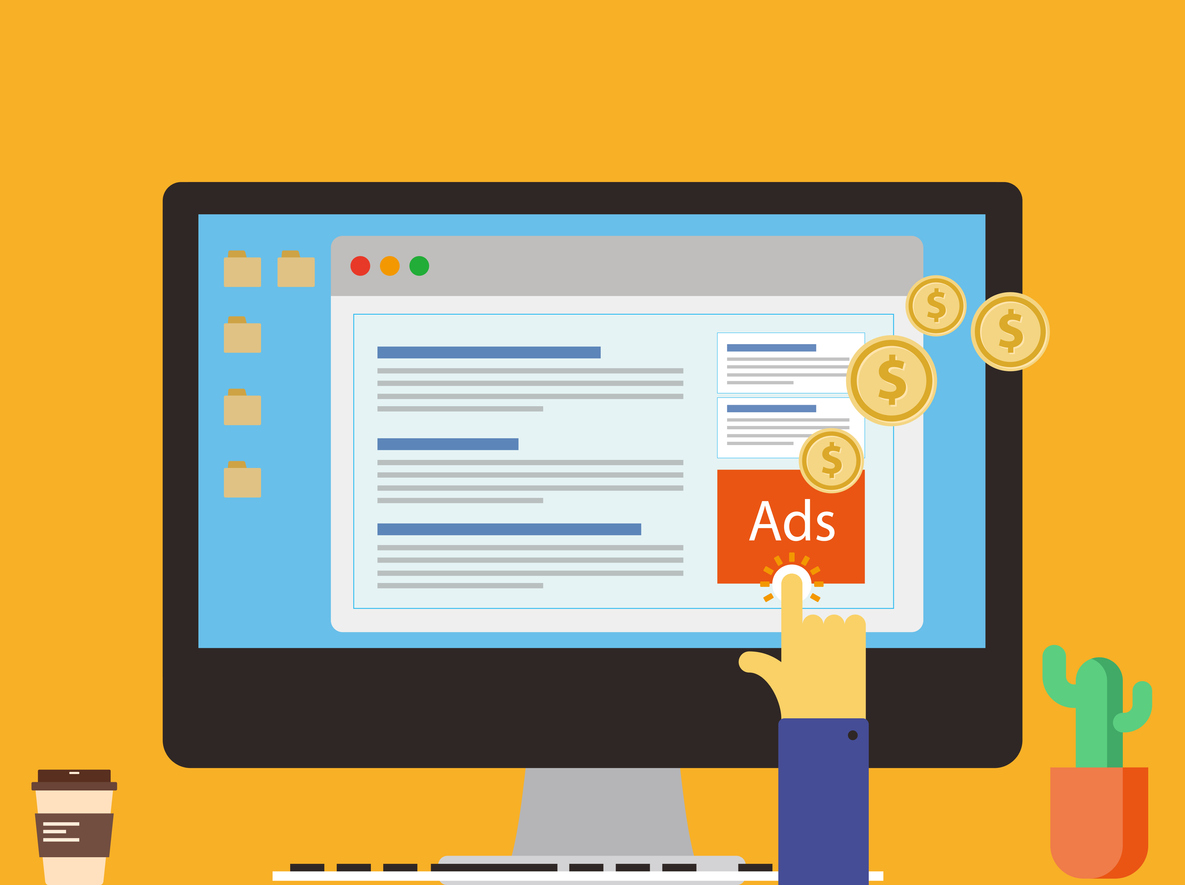 Sam:
I'm Sam here with the Hubsessed community. Today, I have world renowned, world famous LinkedIn ad expert, AJ Wilcox.
AJ Wilcox:
Yeah, I'm so excited to be here. Thanks for having me, and what a kind of intro. I might be world famous in the eyes of my mother, that's about it.
Sam:
Ha, Yes and to me AJ. One of my favorite parts about AJ's podcast is when you read your reviews. I just love it. I love when your co-workers and friends hop on there and write you a funny review. You've got a great sense of humor.
AJ Wilcox:
It's embarrassing to have people... well, to have to read nice stuff about yourself. But I force myself to do it because it's funny. I think I would enjoy listening to someone turning bright red, yeah.
Sam:
Totally, I love it. And it's authentic too, so yes. Well, so today we are going to talk about our LinkedIn Ads strategy, I've got a couple of questions queued up for AJ. But first I want to know, 2020 mid-summer, what is on your mind AJ? What is going on in LinkedIn Ad world?
AJ Wilcox:
It's interesting. LinkedIn just released what I would consider their biggest release of the last, I'd say almost three years. They released engagement retargeting. What's so cool about this is every other platform has had engagement retargeting for quite a while. LinkedIn has been stuck with cookie-based retargeting for a long time, and it's not very good. Half the browsers don't even accept a cookie. And so LinkedIn, from a retargeting perspective, it was just kind of boring. As soon as they announced engagement retargeting, this has been, I don't know, eight, nine months ago. We were part of the pilot for it. It was where you can re-target people based off of the actions they took on LinkedIn. It just released, it's probably been a couple months ago and now we can re-target people who open and submit lead generation forms right on the platform. We can re-target people based off of how much of a video they've watched. This is just the beginning. I think eventually we'll be able to do things like re-target people who visited your company page or your personal page. The list can really go on and on, but I'm really excited about that one.
Sam:
Yeah, that is awesome. And so have you started using the re-engagement feature with a lot of your clients now, and what are the results you're seeing?
AJ Wilcox:
Yeah, it's pretty early because as many of you already know, you have to have at least 300 people in an audience for LinkedIn retargeting to work. And so that's getting 300 people to open a form or watch 25% or 50% of a video. A lot of our audiences are still building, but the ones we have launched, it definitely looks like cost per click is cheaper. I don't know how much less yet, but any time you target a warm audience, they're always going to be cheaper and respond easier.
Sam:
Right. Yes, I was listening to your 2020 What We Should Expect From LinkedIn, so that's an awesome feature. We love that, especially in the inbound world. It's like, "Let's talk to the people who are right, or a good fit for you."
AJ Wilcox:
Yes. What made me so happy, I mean, everyone at LinkedIn is working from home right now. And so I thought for sure everything on the roadmap was just going to stop. In that episode, it was episode three of my podcast, I talked about the roadmap, and I think I told everyone that engagement retargeting was going to be launched in October. Look, we got it in, I think it was late June or early July. That's pretty cool.
Sam:
Yeah. I think you say let's plan two months after they say, so it's like, Yes, LinkedIn, you are exceeding our expectations."
AJ Wilcox:
Yes. Keep that up please.
Sam:
Yes, please. Okay. We'll do a couple tiered questions here for our members. Hubsessed members are always looking at how to become more efficient, better strategy with their marketing. And so lets talk about scenario A - this is a business's first time stepping onto LinkedIn Ad platform, what is the fundamental checklist, things you don't leave home without? What are you going to say?
AJ Wilcox:
Okay, so I've got this acronym, it's A-M-O, I pronounce it like ammo. Like make sure you bring your AMO to social media advertising. It's the three things that every social media campaign needs. We can go into detail on each one of them, but A is your offer... or sorry, your audience. It's who you're targeting. And that's the reason why we go to LinkedIn, we have this amazing targeting where we can reach our ideal audience. And then M is your message, it's basically what your prospect sees, the ad copy you choose, the imagery, the ad format. That one's not such a big deal. But O is the offer, and it's the most important thing. It's what are you asking someone to do? Because if you ask a cold audience, "Come and read a blog post." That's no problem. Everyone's going to be willing to do that, and you'll have a lot of people willing to click.
AJ Wilcox:
If you ask someone, "Hey, come and buy something, or hop on the phone with my sales rep." Most people are going to say, "Whoa, too much too soon, bro. Yeah, not willing yet, that's asking a little bit too much." And so it's balancing what is the right call to action. In LinkedIn, the extremes don't work very well. You don't want to pay LinkedIn's $8 to $11 a click to send someone to blog posts, because that's not trackable, it's not sustainable. And no one's going to click if you try to send them to a sales rep. What you want to do is send them right there in the middle to a lead magnet, some kind of gated content and then follow up with them after.
Sam:
Okay. Okay. Yep, I like that. This has been on my mind, and as I was on LinkedIn today, I was like, "I'm going to ask AJ what he thinks about this." Although I don't think it's LinkedIn Ad, I think it's around strategy and campaigns and this new LinkedIn messaging that is popping up. It's whenever you accept a connection, all of a sudden this message pops up. What do you think about this?
AJ Wilcox:
Oh man, I think it's a total plague, honestly. LinkedIn's on this crazy rise right now where I think there's a lot of entrepreneurs and sales folks who all of a sudden realized, "wow, when I share stuff on LinkedIn, it goes viral. A ton more people see it than if I share the same thing on Facebook or Twitter or Instagram." And so with this appreciation for what the platform is organically, more people want to come and spend more time, which provides more value for everyone. Those who are trying to take advantage of it by basically mass spamming, what they're doing is ruining the experience for everyone. I hate feeling bamboozled because someone wrote a kind of clever connection request and I go, "Okay, this person wants to talk to me." And I accept it, and it's just boom, sales pitch. Instant disconnect, so not a fan.
Sam:
Yeah. I say this because I work with The Insight Studio and we've used Octopus in a couple of different scenarios. I think there's a well-crafted campaigns and sometimes just expanding your audience for something like Hubsessed, which is a free online community, there's differences. But these messages that just start spamming my inbox immediately when I connect, I'm like, "I can't imagine this will go well."
AJ Wilcox:
Yeah, they turn it into a numbers game and it's not. What we see is if you are willing to churn and burn through your entire network to sell people, you will be left, two or three years later, with a network who no one will interact with your content, no one will talk to you. It's like the used car salesman screaming at you on the lot and you just shade your eyes and walk by. It's kind of pissing in your own oatmeal.
Sam:
Yeah. Okay. AJ says no. AJ says no.
AJ Wilcox:
Don't do it.
Sam:
Okay, so let's go back to our ad strategy. For the members who have already used LinkedIn, they're like, "This is really expensive. It's much more than our Facebook. We understand, yes, it's better quality. Well, let's revise and let's re-look at our strategy." Are you going to change your AMO? Or how does that kind of strategy change for someone who's already been on this platform and already done some advertising?
AJ Wilcox:
Yeah. I think your AMO, it's always like it's the three legs of a stool. You can't advertise on social without that. If one of those legs is shorter or breaking, it needs to be replaced. So every once in a while you'll have your audience and your offer is amazing, but your message, people are getting tired of it because they've seen the ad now for a month. And so then we have to do a refresh of the ads. You can keep the same offer, but just do a new image, say something new about the offer, and make people take a second look. I think that's what it is, balancing those three elements, watching your click-through rates and your conversion rates. Anytime something starts to fail, put your attention on that and try to fix that single leg of the stool.
Sam:
Okay, got it. We're talking about watching for the failure. What is a safe watch period? How often are you checking in on your ad campaign?
AJ Wilcox:
Yeah, that one's a little harder because we're an ad agency that only does LinkedIn Ads, so we are in there all day long. But if I'm going to advise someone who, let's say they're managing multiple channels and they can't afford to just spend all day on the platform refreshing and watching for things, it usually takes about 27 to 33 days for an ad to tire out an audience or an audience to get tired of that ad. As long as we launch and things look good, we'll probably leave it for almost a month maybe even a whole month in some cases. And just put it on the calendar, "Got to refresh ads at the end of the month." If you launch though, and let's say you're three or four days in, and you have a really poor click-through rate on your ads, you didn't hit it with that audience. Something is off, and you got to try something new. So it's every three days we'll try something new if what we did sucks. That's on the ad side. If you're not converting, it's usually after about a thousand dollars in spend where we go, "Ooh, conversion rates looking low here, let's focus on the landing page or the offer." Now, whatever's going to make the biggest difference.
Sam:
Yeah. Okay. Because they're clicking through, but for whatever reason they aren't following through with your intended offer.
AJ Wilcox:
Yeah. I think of it like two hurdles between you and the finish line. It's like the first hurdle is getting people to click on your ads, and then the second hurdle is once they've clicked, getting them to convert. And so if you see a low click-through rate, they're stumbling over the first hurdle, but you might still be able to get them over the second. If you get over the first hurdle and the second one is your conversion rates, and everyone's willing to click on your ad, but no one becomes a lead, that's obviously a huge waste too.
Sam:
Yeah, totally. Part of what I'm thinking about, and I've heard from another podcast that I'm listening to, is adding a video onto your landing page telling that person exactly what it is they're signing up for, what it is they're downloading. Are you seeing your clients do any type of video strategy on their landing page?
AJ Wilcox:
Yeah, video can work really well on a landing page. People are particular about their media, not everyone will consume things in the same way. For instance, on our landing pages... or on our website, I have some pages with just an audio clip. So if you would rather listen than read, then you've got that option. But then I also have all the text there so that if you're a reader and not a listener and you don't want to go grab your headphones, you can consume it that way. I think the same thing applies to landing pages, if people like to watch video, yeah, give it to them. But if they're not big video listeners, I would list it out too.
Sam:
Totally. Yeah, great call. Okay. Another thing I wanted to know is, do you have a plugin that you use alongside your LinkedIn Ad strategy? I mean, I think that the LinkedIn dashboard reporting can sometimes be not as great as some other platforms, so just curious if you're using any type of plugins.
AJ Wilcox:
Oh man, we use so many. We do have clients who use HubSpot, and you can pipe everything right into the HubSpot dashboard. We use both Ad Stage and Super metrics. Both of those are ways of getting your data into an external source. We can get them into Google Data Studio for instance, and have a cool dashboard for our clients that they can always see what's going on. So yeah, basically if you make an extension to LinkedIn Ads in some way, I want to use it. So I use everything.
Sam:
Yeah. Yeah. Okay, so your top three are?
AJ Wilcox:
Oh, Super metrics
And HubSpot
Sam:
There we go, we love it. We're HubSpot advocates over here.
AJ Wilcox:
Oh, yeah.
Sam:
What is one common mistake that you see businesses make that's repeatable, that you can help our members to just don't do that, don't step there?
AJ Wilcox:
Can I list two just because they're all in-
Sam:
Yes please!
AJ Wilcox:
Okay, cool. It's all the same flow, and I'll give you some background here. If you go into Facebook Ads and you don't know what you're doing, you just go and create your first ad set and take all the defaults, because you don't know what these things mean, you just take whatever's pre-checked, you're not going to have a bad experience. You might pay too much. It might not be the most amazing campaign you've ever run. But it's a pretty generous platform, you'll be okay. If you do the same thing with LinkedIn though, you'll totally get ripped off. There are two things by default in your campaign that are poison. The first is, as you're scrolling down, there'll be a check box called Enable Audience Expansion. The first thing you should do in every campaign is uncheck that box.
Sam:
Okay.
AJ Wilcox:
It just gives them free license to stick whoever they want in that audience and muddy it. If I'm paying a premium for my clicks, like 8 to $11 a click, dang, I want to be real specific about who that audience is. I don't want to leave it to chance.
Sam:
Right.
AJ Wilcox:
And then the next is, as you keep scrolling down, you get to select the bidding and budgeting section. The initial type of bidding they've selected for you is called auto bidding. Most don't know this, but auto bidding is just CPM. It's CPM that you don't choose a bid, they change your bid for you. What we know is that CPM bidding is more expensive than CPC bidding about 90% of the time. It's not quite like the other networks where whether you choose to pay CPM or CPC, usually it's about the same. On LinkedIn, it's super lopsided. So choose CPC, so you're saying, "LinkedIn, you take all the risk. If no one clicks on my ad, I don't want to pay a dime." And then bid considerably lower than what they recommend, and you only need to increase your bid if you're just not getting enough traffic.
Sam:
Fantastic advice! Okay,well wrapping up another great interview, I'll link your podcast so people can stay connected. How else can our members connect with you?
AJ Wilcox:
Yeah, if you want to connect on LinkedIn, just make sure that you customize the connection request to say, "Hey, I heard you on Sam's show." That would be great. Then I'll know, otherwise I just ignore everything that doesn't have a reason to connect. The podcast is a great one. If you're listening to this, I'm sure you're a podcast listener, so check out the LinkedIn Ads Show. I put a lot into that one-
... and it goes deep. Otherwise, if you go to our website, B2Linked.com, you can fill out the form on any of those pages, and it just goes directly to my inbox. I'm not a sales guy, so feel free to reach out, ask anything you want.
Sam:
Great. Thank you so much, AJ, and have a great rest of your day walking.
AJ Wilcox:
Thanks. Party on.
Sam:
Yeah. Party on.