Top Benefits of Digital Marketing Automation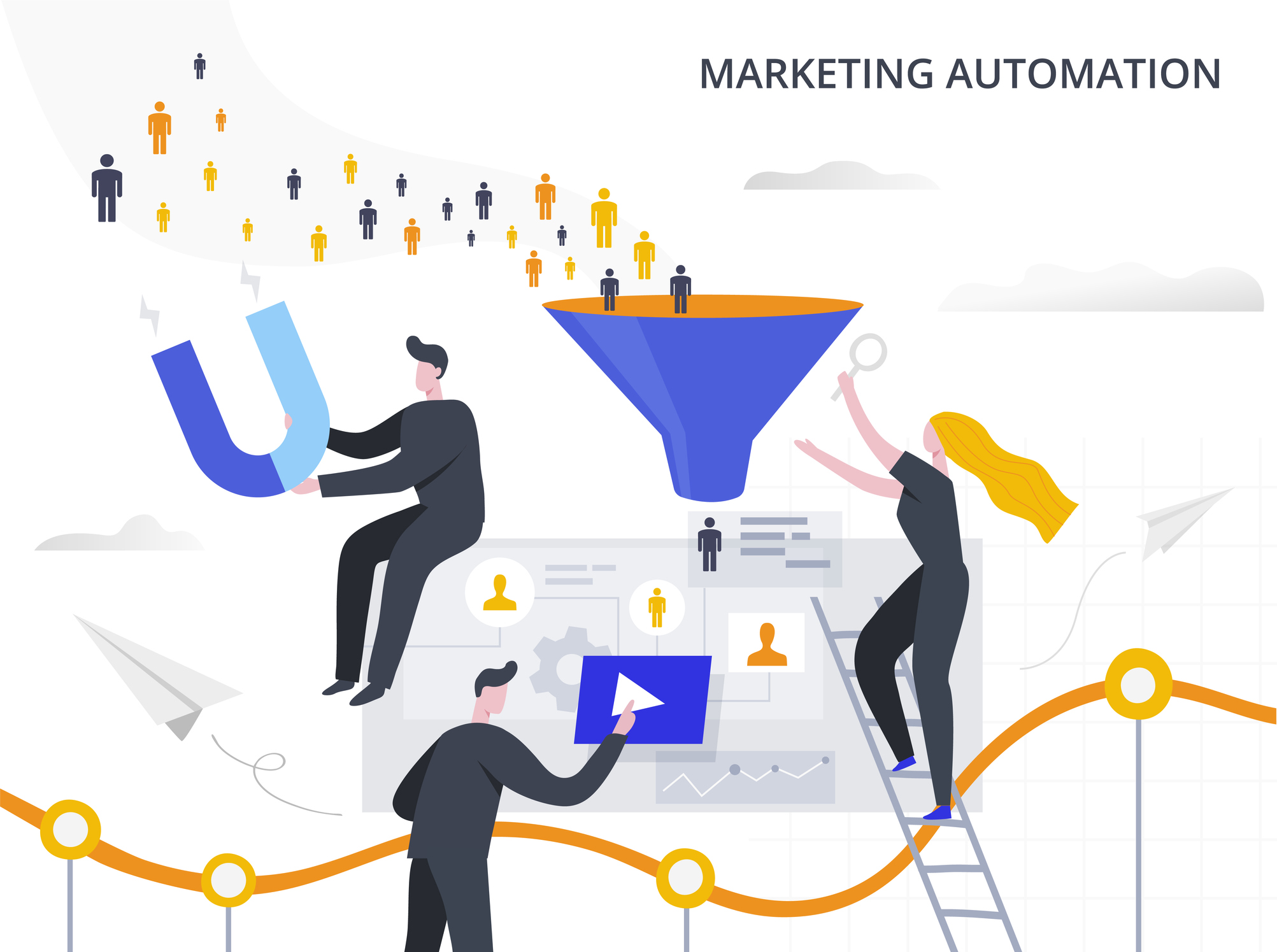 No doubt, automation has revolutionized marketing in an unprecedented way. Digital marketing automation basically involves employing software, like HubSpot, to increase sales and personalize content, and in the process, save time and increase sales.
Ready to get started? Check out our Ultimate Guide to HubSpot Administrators here, and gain insights to how HubSpot can automate your digital marketing now!
A study conducted by Gleanster Research showed that up to 79 percent of top-performing companies use digital marketing automation. This demonstrates that automation is a trend that is here to transform the way businesses approach consumers.
One of the upsides of automation is almost everything, from customer support calls to upselling products, can be automated. The technology is being used for various purposes, some of them being;
Data analysis
Data management
Sending emails through targeted campaigns
Online ad placement
The Insight Studio supports digital marketing efforts in HubSpot by working with your team to help your business achieve CRM management, SEO, email marketing, and more. In the end, you will enjoy numerous benefits as you will find out below.
Benefits of Digital Marketing Automation
Automation has numerous benefits for your business. Here we discuss a few to give you clearer insight:
Reduce staff costs
With automation, you do not need a big team to handle all the company's functions. A small group of employees who are well versed with the technology can do all the work and keep your business running. The core leverage of automation is its ability to function without much external influence. As such, it can handle most of the tasks, and more so those performed by marketing departments.
If well-executed, automation can help you work with a lean team, which also translates to reduced costs.
Better revenue opportunities
Another advantage of automating your digital marketing is you get a higher return on investment (ROI). This is mostly because it allows you to create a strong connection between your brand and customer base as it ensures you are able to approach your clients individually.
Automating your personalized follow-ups, upsells, cross-sells, and reminders ensure that you can attend to your customers with care and attention. Accordingly, they can relate well to your business, which in turn prompts them to buy more from you.
Save time
Every business strives to maximize the time it has to increase productivity. Through the use of automation tools and software, your business can automate various tasks, including but not limited to email marketing, social media marketing, and PPC campaigns.
Delegating most of the functions to automation leaves you with ample time to focus on more critical and central activities that can help to boost growth. What is more, your team is able to dedicate more time to try out new ideas, and accordingly, give your company leverage over competitors.
Seal loopholes
Automation of digital marketing is central to getting instant analysis and feedback on performance. With comprehensive information about how your business is fairing, you can make more informed decisions, and as such, minimize errors. Moreover, automation gives your team the right resources to improve your marketing campaigns.
In addition to centralizing multiple tasks, automation plays a significant part in helping you realize the areas that you need to improve on. Ideally, it makes it easy to see any loopholes that are costing your business. You can, therefore, go ahead to employ appropriate measures to seal them and improve your business' performance.
Boost SEO
Every business seeks robust search engine optimization (SEO) as it often translates to more customers and sales. Automation can greatly help you to increase your local SEO and make your business visible to more people. In any case, SEO equates to customer engagement, which is a requisite for any successful company.
For maximum results, you can focus on using marketing tools that can reach many people. For instance, social media can be beneficial in reaching out to local consumers. Email marketing is equally powerful and worth leveraging. With the proper application of these tools, you are sure to take your business to more potential customers.
In an era where digitalization is a fundamental component of every successful business, you cannot afford to underestimate the value of digital marketing automation. Your company should adapt early enough to gain the upper hand in the marketing industry to guarantee its success now and in the future.
At The Insight Studio, our HubSpot Administrators are committed to helping you transition to digital marketing using HubSpot so you can leverage this opportunity. For more information about our services, reach out to us and we will be glad to help!
Updated 3/14/23